Undergraduate Internship Guide
---
Fashion Design and Merchandising offers two undergraduate degree concentrations: Design and Product Development Concentration and Merchandising Concentration. Students are required to complete professional internships in firms across the country and internationally to prepare students for high quality apparel-related positions. The junior and senior level focus on the student's career interests. Design and Product Development students intern with couture designers or in industry settings (not retail). Merchandising student internships may include marketing, store management, buying, sourcing, sales, merchandising, media and special events, fashion journalism, or consumer relations experiences. Unique internships in theatrical costuming, or in museums with historical costume or textile collections are also possible.
---
Download Internship Instructions
---
Meet Our Interns
Meagan Nusz
Title: Consultant for Leadership and Development Programs
Company: Estee Lauder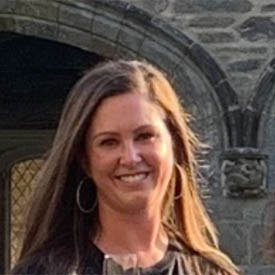 This summer, 2019, I had the most incredible experience working for the Estee Lauder Companies in Pennsylvania and London. I was brought on as a consultant to their prestigious leadership programs and worked closely with some of the companies very best! I assisted in the planning and execution of the entire event, hosted VIP guests, sat in on business talks from world renowned professors and caught a glimpse of what is to come for the Estee Lauder companies in the future.
My internship was nothing short of the whole package. I learned quickly the "Estee Way" and live vicariously through the motto of no detail is too small! I had the opportunity to manage a team of students to make sure every aspect of the program was perfect. I assisted with travel details and spent many hours on excel making sure the system was seamless. Arranging product was one of my favorite parts to learn! Again...no detail is too small. I also sat through business classes with Harvard professors and prepared myself for future career goals with Corporate Athlete. While we were working the program, we got to partake in the incredible experiences that will excel my skill sets. I shook hands and networked with some of the most elite people in the business and was able to build relationships that will last a lifetime.
Hannah Oliver
Title: Fashion Marketing Intern
Company: Mac Duggal
As a Mac Duggal Fashion Marketing intern, I moved to Chicago for the summer to learn so much about internet marketing, couture evening wear, fashion shows, and website development. By the end of my internship, I wrote 7 blogs and enhanced 71 blogs on the "Mac Blog" while using Search Engine Optimization copywriting techniques and HTML coding. I processed order invoices for large department stores like Nordstrom and Neiman Marcus using N41 Enterprise Resource Planning software and Lingo software. I improved the website by adding "color dots," dress descriptions, and image alt tags to enhance user experience. I also assisted with the photoshoot and video shoots for the Spring Summer 2020 collection. My favorite part of the internship was assisting with the Mac Gala Annual Fashion Show for exclusive retailers that sell Mac Duggal gowns.
From steaming beautiful dresses to coding webpages, my time as a Mac Duggal intern was incredible. I grew in my faith, learned valuable personal and professional skills, met some wonderful people, and learned so much about myself. I loved every second of being fully immersed in the fashion industry, and I know the skills that I learned during my internship at Mac Duggal will help me throughout my future endeavors. Thank you, Mac Duggal!
Alexa England
Title: Bridal Consultant Intern
Company: Kleinfeld Bridal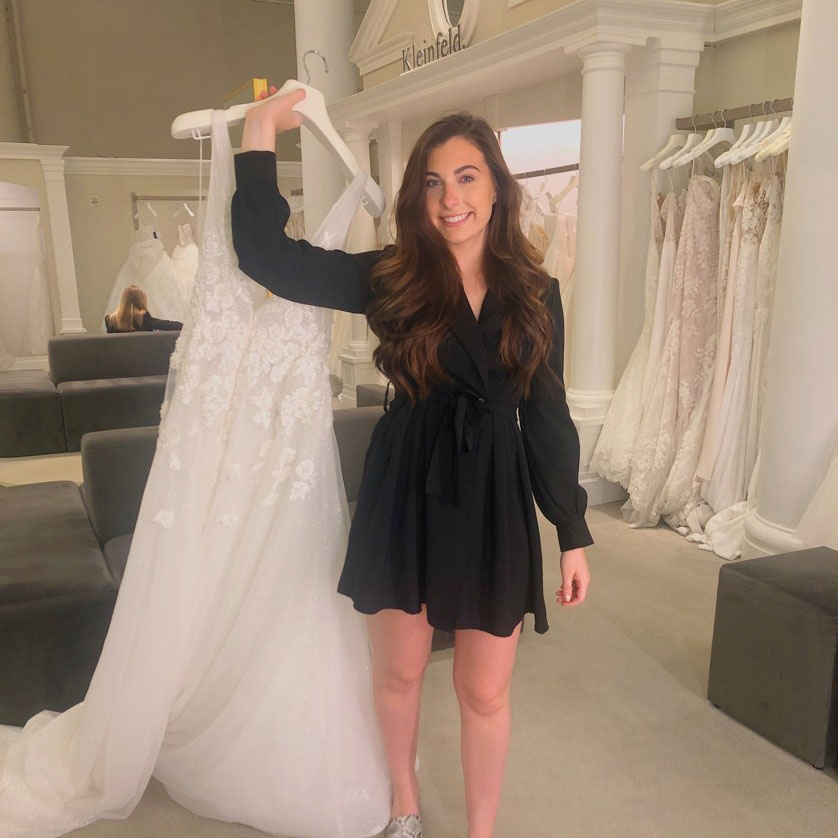 The summer of 2019, I learned so much during my 3 months at Kleinfeld Bridal. I worked with 22 different consultants, selected over 2,500 gowns to style brides, assisted with over 200 appointments, and handled contracts and paperwork. My greatest challenge was when filming for Say Yes to the Dress America.
I met Annabelle Armstrong, Hayley Paige, Lazaro, Edgardo Bonilla, Pnina Tornai, workers of Essence of Australia, Sareh Nouri, Signore, and Tony Ward. I also worked in the sample studio and accessories learning what to look for when picking an accessory or veil for a bride.
Brennan Byrne
Title: Design Assistant/Patternmaker
Company: Blue Delta Jeans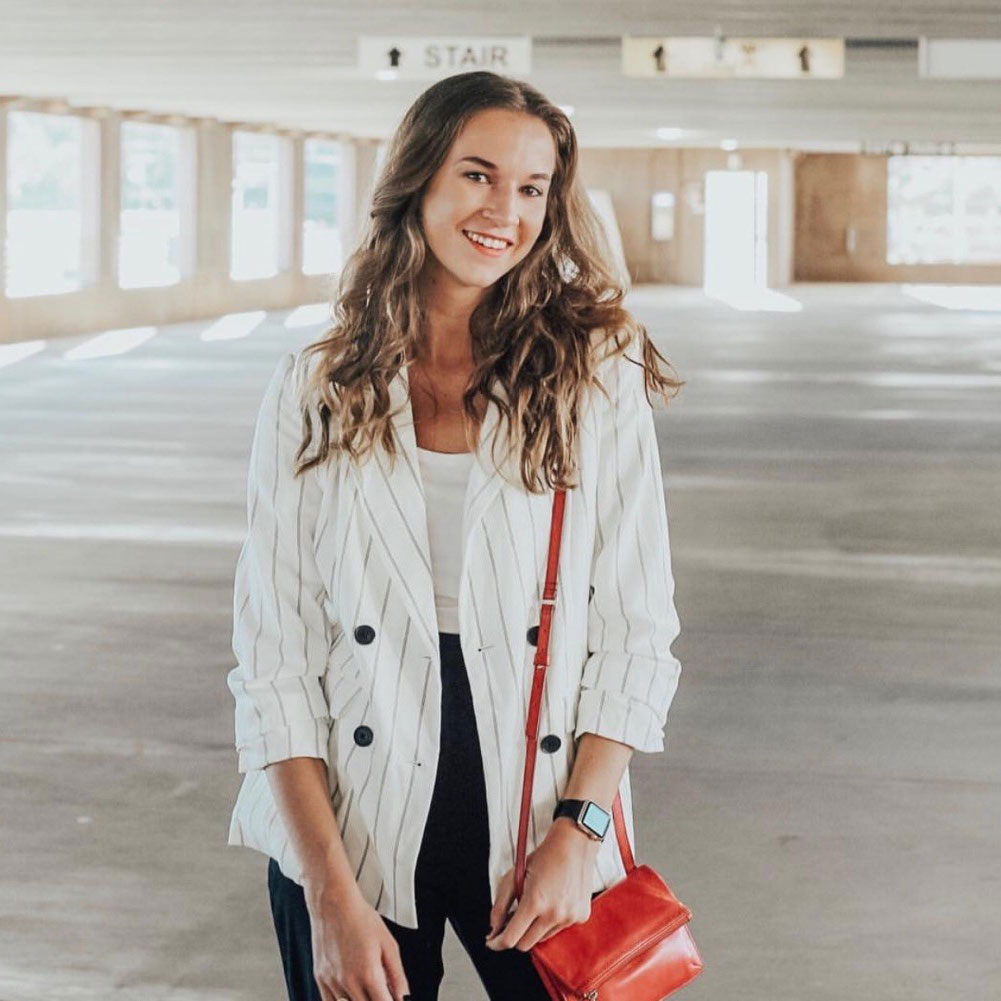 At my internship at Blue Delta Jeans, I got the chance to see all facets of the blue jean production cycle. I managed converting the measurements from the clients into sewing measurements and even created patterns using their Optitex software. I also got the chance to oversee alterations and help with shipping. Blue Delta is a great and successful company in Northeast Mississippi and I am so happy that I got the opportunity to work for them.
Brittany Zapata
Title: Buyer Intern
Company: Bealls Inc.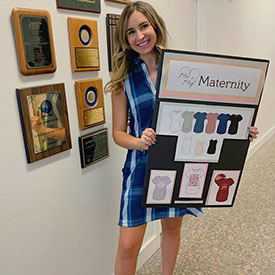 This past summer I had the opportunity of being a buyer intern in the dresses department for Bealls Stores located in Bradenton, FL! Throughout the internship, I learned the roles and responsibilities of being a merchandise assistant, assistant buyer, and a senior level buyer. My daily activities consisted of excel training, communicating with vendors, entering purchase orders, using reporting cubes, and working on various projects.
During my internship, I was assigned a simple project; to come up with a name, concept, general assortment, and overall store presence for our new maternity line. While my buyer was at market, I came up with a concept board and presentation to show her. A few weeks later, I was presenting in front of our President Matt Beall! During my last week, the name "Me + My" made it through marketing and is becoming a new exclusive brand! I am so filled with excitement to know I made a difference during my internship here at Bealls. Don't be just the "intern", you never know what kind of impact you can make. Look out for Me & My Maternity in Bealls Stores this fall!
This has been the most rewarding experience! Throughout the 10 weeks I spent here, I was able to shadow the VP's of planning & allocations, product development, marketing, and more. Doing so allowed me to figure out exactly what I want to do in this industry, and that's being a buyer on a corporate level! I know that I will confidently carry everything I've learned wherever I go. From entering hundreds of PO's, introducing a new exclusive maternity line, and successfully completing an intern group project presented in front of the entire office. Thank you Bealls for bringing me out of my comfort zone, and most importantly, making me feel like I was a part of the team!
Taylor Anne Trusty
Title: Magic Kingdom Park Greeter
Company: The Walt Disney Company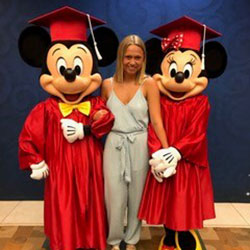 This spring, 2019, I spent six months at Disney's Magic Kingdom Park in Orlando, Florida. I was lucky enough to be chosen as one of just five percent accepted to participate in the Disney College Program, and it was absolutely indescribable.
I worked primarily as a Park Greeter, which meant it was my responsibility to put the best possible first impression forward for the thousands of visitors we saw each day. The role entailed greeting and assisting guests upon arrival and departure, including scanning tickets at welcome points, maintaining information centers and kiosks, and helping direct anyone needing assistance. Occasionally, I also worked Parade Audience Control, which, aside from having a front-row view of the parades at the Magic Kingdom, meant helping to ensure the safety of the guests and performers. This job included setting up and taking down barriers, prior to and after the daily parade in the Magic Kingdom. The responsibilities also included making sure that guests were sitting or standing in the appropriate locations and helping manage crowd control prior to and after the parade.
The Disney College Program experience helped me to gain confidence in myself, customer relationship skills, and learn how a Fortune 500 company runs. Without the Disney College Program, I would never have had the opportunity to live 700 miles from home or to find lifelong friendships like the ones I made there. The experience of the Disney College Program is like no other, and I will be forever grateful for the opportunity I received.
Clare Beckham
Title: Stores Executive Intern
Company: Target Corporation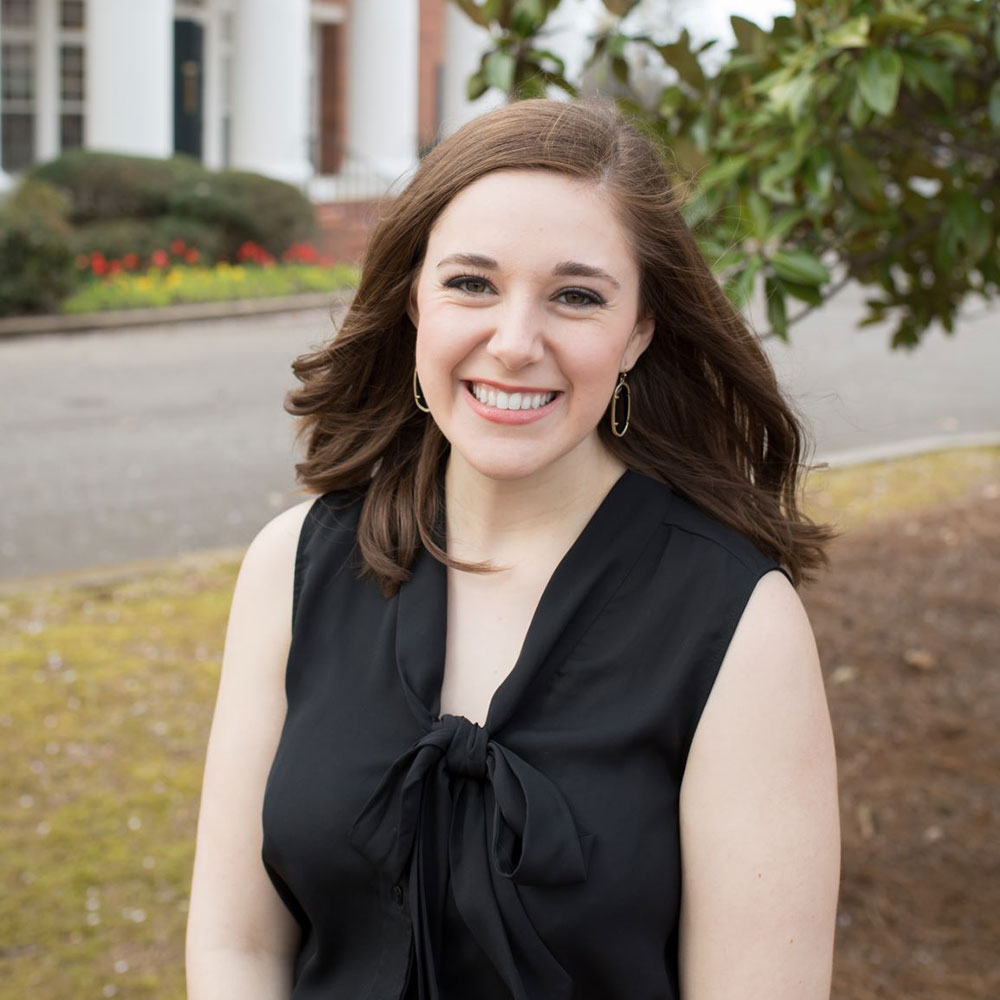 For ten weeks this summer, I worked as a Stores Executive Intern at Target, gaining real-life experience leading in a retail management position under the guidance of five successful store executives. Even though my area of focus was style, beauty, and specialty sales, I shadowed my executives in realistic managerial scenarios from interview processes, to terminations, to efficiency setbacks, and so much more.
One goal of the internship was help me grow as a leader, and I believe that the internship was helped me accomplish that. I spent a sizable part of my ten weeks leading and working to motivate my team, all while gaining an intimate understanding of how the retail industry operates, from stock, to sale, to salary, and of course, keeping the customer happy.
Michelle Jean
Title: Design Assistant/Patternmaker
Company: Blue Delta Jean Co.
This past summer I was able to intern with Blue Delta Jean Co. in Tupelo, Mississippi. I worked as the Design Assistant and Patternmaker, where I learned the whole process that goes into making custom, bespoke jeans. I spent the summer learning how to convert each client's specific measurements into the proper tolerances and specifications to make their jean, and then used those measurements in the Optitex computer program in order to make their jean come to life! As I became more skilled in Optitex and making the patterns, I was able to venture into other areas of the company and learn how to handle alterations, work the intricacies of shipping, and how to properly measure clients being fitted for their custom pair of jeans. I am thankful for Blue Delta and how they allowed me to learn every skill and position within the company so that I can easily adapt and take over where needed.
After my internship, I was able to continue with Blue Delta as Patternmaker and Head of Alterations! I am continuing to become better and more skilled at making patterns with Optitex, and more recently making a pattern from scratch for a medical gown, as well as being head of customer service and making sure we are able to meet each client's needs. I have grown so much while at Blue Delta and am so thankful for the hands-on teaching and opportunities!
Kristen Kocher
Title: Creative Marketing Intern
Company: Color Wow
I started as a creative marketing intern at Color Wow during the end of January 2020. As an intern my daily activities included editing e-blast and blog posts that would be uploaded to the webpage, I would assist in creating and assembling influencer pack-outs that would be shipped to different influencers, editors, and celebrities. Also, another one of my tasks was to help in reception; answering phones, sorting mail, and emails.
Some of my specific tasks were going to the warehouse and packing boxes to be shipped to influencers and customers. I was able to work on all the influencer pack-outs and assisting in the design and creative process. I was also able to watch, observer, and assist on some photo/video shoots with celebrity hairstylists like Chris Appleton.
Overall, I would say my internship at Color Wow was positive. I able to learn a lot that will help me in my professional career and overall industry knowledge. I was able to see a lot of aspects of the industry from product creation all the way to logistics and shipping. This internship allowed me to learn how important it is to network and build connections with coworkers.
---