Research
The Mississippi Agricultural & Forestry Experiment Station provides research to address issues important and relevant to Mississippi farmers, industry, communities and families. MAFES discoveries improve plant, animal, and food production systems to enhance commodity production and conserve the environment for the benefit of all people.


---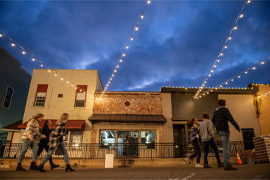 Boutiques: Boom or Bust
Dr. Caroline Kobia, assistant professor in the School of Human Sciences and Dr. Charles Freeman, associate professor in the School of Human Sciences, sought to identify Mississippi small businesses specializing in fashion with potential room for growth. The team, partnering with Louisiana State University, interviewed small business owners and assessed both strengths and weaknesses in their business models. Through understanding the potential problem areas in these businesses, Kobia and Freeman were able to educate owners along with connecting them to existing management resources to help their companies thrive. Through the MSU Center for Entrepreneurship and Outreach, resources such as the startup mentorship program, professional service partners, and funding opportunities are available to uplift these small businesses. Kobia and Freeman, along with Louisiana State University collaborators Dr. Chuanlan Liu, professor of merchandising, and Dr. Chunmin Lang, assistant professor of merchandising, conducted research and summarized their findings. Their work was recognized by the American Collegiate Retailers Association as the Best Track Paper in Local and Global Retailing and Entrepreneurship and overall Best Paper Award for 2022 by the International Journal of Retail and Distribution Management.

Read More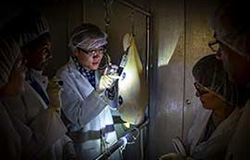 Dressing Ham
A Mississippi Agricultural and Forestry Experiment Station scientist in the School of Human Sciences is hamming it up with a MAFES food scientist, an entomologist at Kansas State University, and an agricultural economist at Oklahoma State University. Fashion and food have joined forces to design ham nets that will protect dry-cured ham from mites. The idea for the project began several years ago when scientists in the MSU Department of Food Science, Nutrition and Health Promotion and Kansas State University developed a food-grade, patent pending solution that successfully deters mites. Dr. Wes Schilling and Dr. Charles Freeman then had to figure out the best way to apply the solution so that it provided continuous protection to the ham. By saturating the stockings with the solution and then allowing the hams to hang in the netting, the scientists have come up with an easy application process to help dry-cured ham producers find economical alternatives to using methyl bromide that has been steadily phased out of use due to it being an ozone depleting substance.

Read more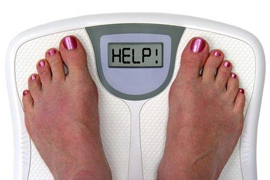 Education Key to Combat Obesity
Overweight and obesity rates continue to rise in the U.S. and worldwide, increasing the threats of associated chronic diseases and disabilities. A MAFES study investigated demographic and lifestyle variables associated with increased body mass index (BMI). Researchers found that several factors were predictive of higher BMI: lower levels of education and physical activity; higher levels of diet soda consumption; greater number of dieting attempts; and likelihood of starting a diet program based on advertising testimonials. This research highlights the need for more education emphasizing the importance of increased healthy behaviors versus the use of diet products and fad diets to improve success of weight-loss efforts.
Encouraging healthy sleeping routines
Mississippi State researchers initiated a project at a local child-care center to offer research-based strategies for developing healthier families, including ways to develop bedtime routines to ease kids into sleep. Human development and family studies researcher Lori Elmore-Staton and family life specialist Cassandra Kirkland worked with parents in a new program called "Shape Care," which stands for Sleep Hygiene and Parental Engagement: Children's Academic Readiness Enhancement. They emphasized the importance of sleep and how it impacts school readiness, physical health, brain development, and general well-being. Since children carry into adulthood many habits formed while they are young, developing proper nighttime routines to get the recommended amount of sleep is vital.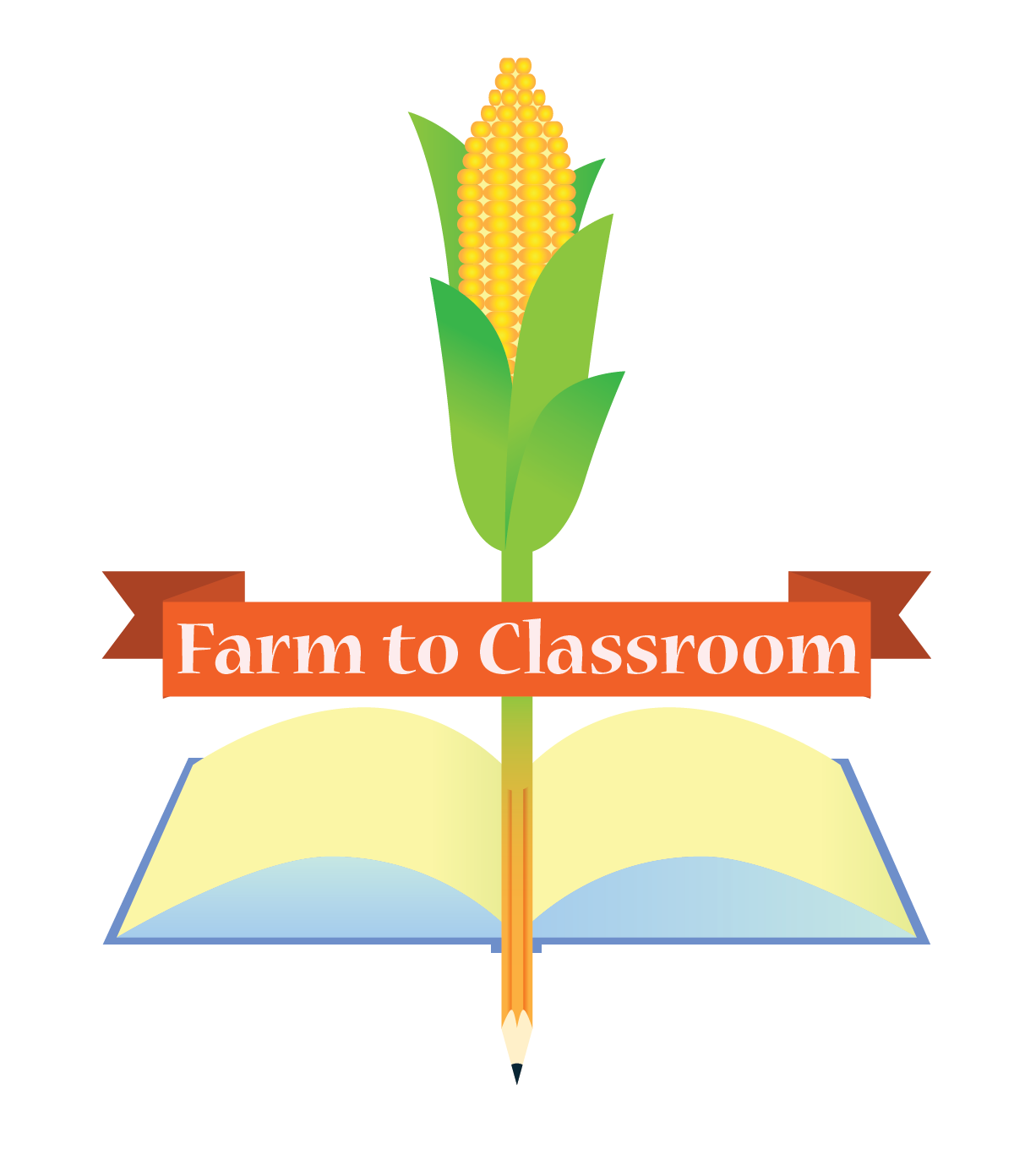 Farm to Classroom
The goal of Farm to Classroom: Agriculture in the Classroom Professional Development Program is to strengthen the teaching of agricultural literacy in K-12 classrooms. Agricultural literacy is vitally important when youth are on average three to four generations removed from the farm and lack understanding of the important role that farming plays in their daily lives. We strive to help educators reach their agricultural literacy goals within their classroom and provide them with the resources to do so.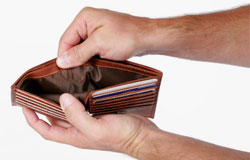 Financial Woes Challenge Variety of College Students
All college students run a high risk for serious financial problems, and a recent MAFES study indicates that older students are actually less financially secure than younger ones. The study found that college students' financial troubles stem from general instability in relationships, living arrangements and religious beliefs. Researchers surveyed students at Mississippi State and the University of Mississippi. The research team turned up multiple surprises. One surprise was that younger students are less likely to have financial problems than older students. According to the study, emerging adults who are prone to thrill-seeking behavior and alcohol abuse actually endured fewer financial hurdles than their older counterparts, who represented 40 percent of the participants. The study found that alcohol consumption, smoking and other forms of risky behavior have little bearing on a student's financial wisdom. Emerging adults tend to drink more than adults do and to binge drink. But those surveyed had a better financial track record than the older adults in the study. Students who engaged in sensation-seeking behavior tended to have more financial problems than their calmer counterparts did. The study also found that females were 29 percent more likely to make unwise financial decisions than males were. The research indicated that race bore no correlation to risky financial behavior.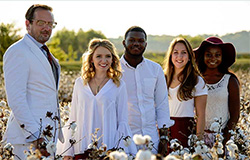 From Row Crop to Runway
From the field to fabric, from row-crop to runway, cotton plays a pivotal role in dozens of industries. Scientists in the Mississippi Agriculture and Forestry Experiment from agronomists to geneticists to plant pathologists to economists to fashion design and merchandising experts conduct vital research and provide students the baseline they need no matter which way they choose to contribute to the massive footprint cotton has in the global marketplace. On the row-crop side of the equation, Mississippi State University is considered a leading research institution focused on a variety of topics centered on the plant itself. On the textile front, a popular online resource for students seeking information on fashion careers and academic programs ranked Mississippi State among the nation's Top 50 fashion design schools in 2016. In agronomy, research covers the gamut of cotton production—from seed to harvest. Projects evaluate seed treatments for plant growth development and yield with numerous treatments, nematode populations, and soil textures. In fashion, MAFES scientists are working to identify the factors that affect Mississippi's cotton industry's global competitiveness.

Read more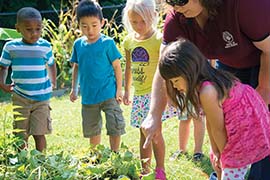 From Seeds to Standards
One in eight U.S. preschoolers is considered obese, according to the Centers for Disease Control. One-third of three- and four-year-olds and half of five-year-olds in Mississippi's Head Start programs are considered obese or overweight, according to the Mississippi Department of Education's Office of Healthy Schools. Overweight children have a greater risk of chronic health conditions in adulthood. Healthy eating is one way to help prevent childhood obesity. That's why Drs. Julie Parker and Lori Elmore-Staton, researchers in the Mississippi Agricultural and Forestry Experiment Station, created a comprehensive obesity prevention program aimed at educating children, teachers, and parents on how gardens can help foster healthy-eating habits. Drs. Parker and Elmore-Staton established a garden at the MSU Child Development and Family Studies Center along with vertical garden structures at the MSU Aiken Village Preschool. By participating in structured curricula centered on the garden, children were immersed in an outdoor-learning environment that went beyond teaching basic gardening skills and covered science, math, art, music, physical education, and literacy. There were also opportunities to further develop social and emotional skills. The fruits of their labor resulted in a comprehensive manual titled, "Watch Us Grow: From Seeds to Standards," an experiential learning project, which provided a step-by-step guide for early childhood educators interested in starting a school garden as an experiential outdoor learning environment.

Read more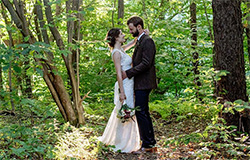 From the Cradle to the Grave
The ever changing family dynamic creates numerous opportunities for research by scientists like Drs. Joe Wilmoth and Tommy Phillips. The duo, both researchers in the Mississippi Agricultural and Forestry Experiment Station's School of Human Sciences, have collectively been studying families for 31 years. They also study the individuals that make up a family: children, youth, and adults. Research by these scientists indicates that, though familial makeup has changed over the years, their fundamental responsibilities and the manner in which they carry out those tasks have not. "Every family has the same basic tasks: establishing identity, managing the emotional climate, establishing and maintaining boundaries, and day-to-day management of the household," Wilmoth said. As family structures have changed from the traditional nuclear family—a father, mother and children—to single parent households, cohabitating adults, same-sex couples, and multi-generational families, MAFES scientists have set out to determine how each different family type carries out basic functions. To measure family routines, scientists constructed a survey to measure seven items and assess how frequently the sampled families observed several types of family routines such as dinnertime customs, customary greetings and partings, and weekend leisure activities. The study found a fairly high level of observance of family routines across all family structures. Through observing other family characteristics like what makes a happy marriage to multi-generational families living in one household, MAFES scientists continue their studies of the dynamics of families and its individual members, from the cradle to the grave.

Read more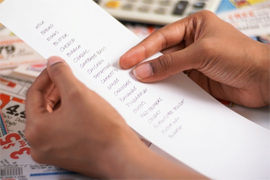 Single Parents' Decision Process
Role strain is of particular interest when studying single parents because of their need to serve multiple family roles. MAFES scientists examined the consumer decision process for single parents in the context of grocery shopping. The study found that advertising positively influenced proactive shopping behaviors and had a negative relationship with reactive shopping behaviors. The study provides suggestions to retailers to better meet the needs of single parents.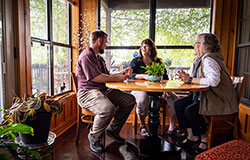 Staying at Home Sweet Home
As the nation's largest generation ages into their role as older Americans, there is one thing many of them have in common: their responsibility as a caretaker. MAFES researchers are observing an unprecedented rise in the population of people who want to age in their own homes, and these researchers have been working to understand what that means for family systems by studying three generations taking part in the age-in-place phenomenon. Overwhelmingly and despite the alterations aging in place has had on the family unit, researchers saw the families determined to allow their parents and grandparents the ability to age wherever they are most comfortable.

Read more