About the School of Human Sciences
---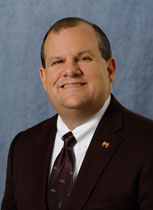 Welcome to the web site of the School of Human Sciences at Mississippi State University (MSU).
The mission of the School of Human Sciences is to improve the well-being of individuals, families, communities and related businesses and industries through teaching, research and outreach. An integrative approach is carried out in these program areas:
The School of Human Sciences currently has the following accreditations: American Association of Family and Consumer Sciences (AAFCS) and National Council for Accreditation of Teacher Education (NCATE) in Vocational Home Economics and Agriculture.
The commitment of Human Sciences' faculty and staff to excellence is evident in teaching, especially considering the growth, demand for the programs offered in the School, and the number of teaching and advising awards received by the faculty. The School remains committed to this path of excellence, striving to provide students with contemporary programs and outstanding learning opportunities at the undergraduate and graduate levels. The School provides strong curricula and excellent teaching and advising.
The School's programs are strong components of the land grant institution, which is designed to provide outreach to the community and state. The School's commitment to this process is evident in several outreach programs, such as its early childhood development work. Human Sciences faculty and graduates work with people in and across a variety of settings, including homes; schools; clinical settings; community agencies and institutions; and business, industry, and government. Graduates are prepared to address the social and economic challenges that face the state and its communities.
We would be happy to have you call or email if you have any questions about anything you see here.
Dr. Michael Newman
Director
Location
Mississippi State University is physically located adjacent to the city of Starkville, Mississippi in the northeastern section of Mississippi.
Our beautiful, award-winning campus is home to over 20,000 students and is 23 miles west of Columbus and 125 miles northeast of the capital city of Jackson. With a Carnegie Classification of Doctoral University with Very High Research Activity, Mississippi State University is accredited by the Southern Association of Colleges and Schools Commission on Colleges.
The School of Human Sciences is located in the Lloyd-Ricks-Watson Building on the southwestern edge of campus at the intersection of Tracy Drive and Lee Blvd.
More Information
For more information, or to schedule a personal campus visit, please contact us.
Mailing Address:
School of Human Sciences
P.O. Box 9745
Mississippi State, MS 39762
Physical Address:
School of Human Sciences
120 Lloyd-Ricks-Watson Building
255 Tracy Dr.
Mississippi State University, MS 39762
Dr. Michael Newman
Director and Professor
662.325.2950