Student Spotlight
---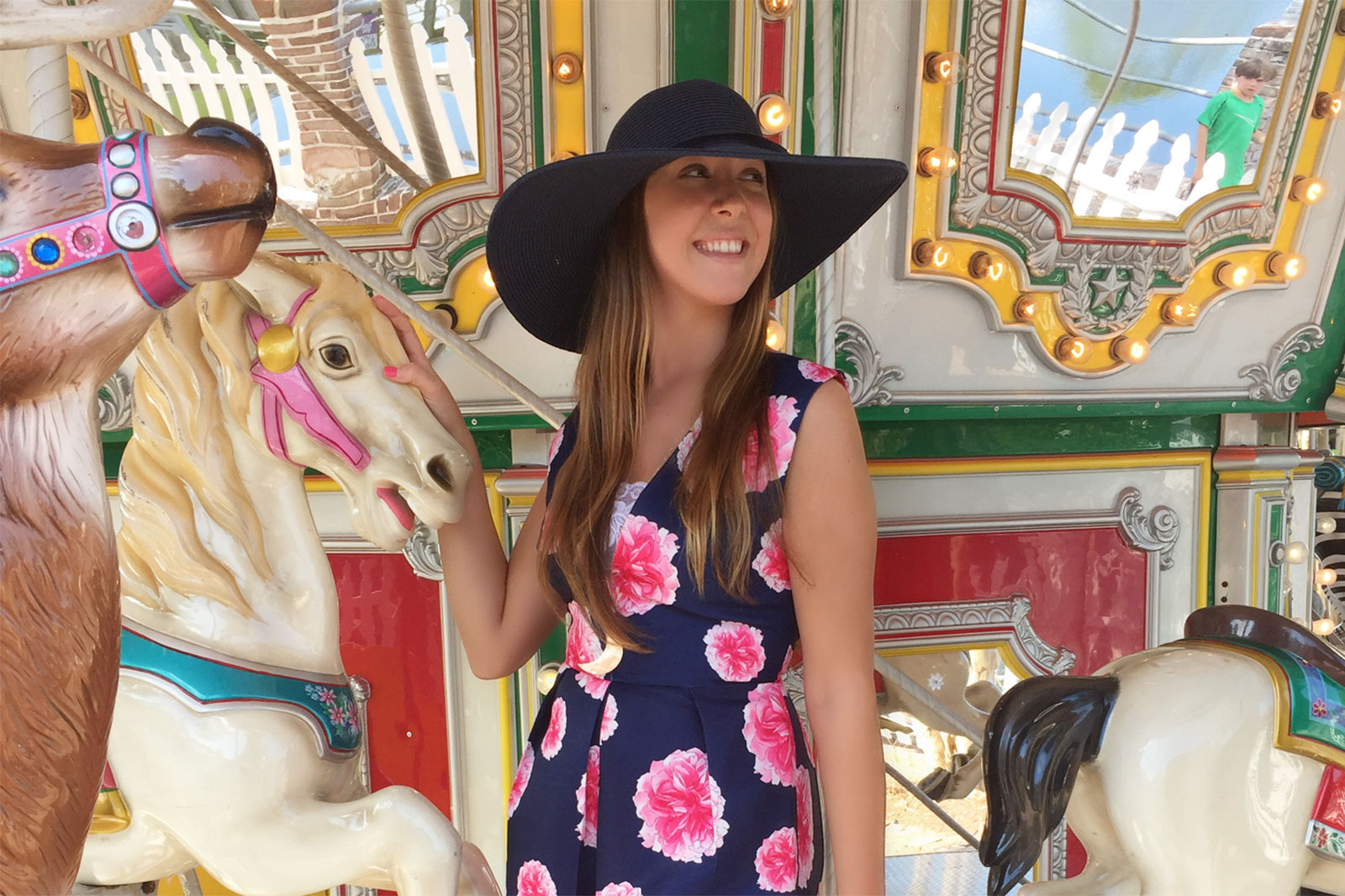 Katie Kelly
Katie Kelly, fashion merchandising major, is interning at Sandestin Golf & Beach Resort in Destin, Florida. She works at the three retail stores onsite. Last summer, she worked as a seasonal retail sales associate at the resort. She loved it so much she came back this year to complete her internship. Her favorite part of the internship is the location. "I also love the brands we carry in our stores and the opportunities we have to work with each brand." She said her professors and instructors at MSU have prepared her for the internship. "Everything is going great and I'm still learning a lot. I can't wait to take everything I'm learning back to MSU in the fall and continue building my knowledge of fashion merchandising." She said the biggest lesson has been the amount of hard work that goes into keeping the stores running smoothly. "I have learned so far that running three stores is very hard work and working as a team with all of my coworkers is the only answer to all of the madness that goes on from open to close," she said. She chose her major because she's passionate about fashion merchandising. "I know that my future job will be something I love doing. The opportunities out in the world for my major are endless!" she said.
Jane Spivey Mortimer
Jane Spivey Mortimer has been in love with fashion since she was six years old. The fashion design and merchandising major says the fashion industry is ever changing and always exciting. She looks forward to being part of such a prestigious field. Her favorite part of the college is the diversity. "I have friends in human development and family studies, agronomy, agricultural information, pre-vet, and so much more that share the College of Agriculture and Life Sciences with me." Her defining moment at MSU is the day she finished her first design. "I created the pattern, dyed the fabric, and altered the garment to fit perfectly and it made my dreams a reality," she said. To students considering this major at MSU, Jane advised them to get out of their comfort zone and meet the wonderful people in their major. "They are so different and you can learn so much from your friends in this major. The human sciences major at MSU has prepared me above and beyond my expectations for my future."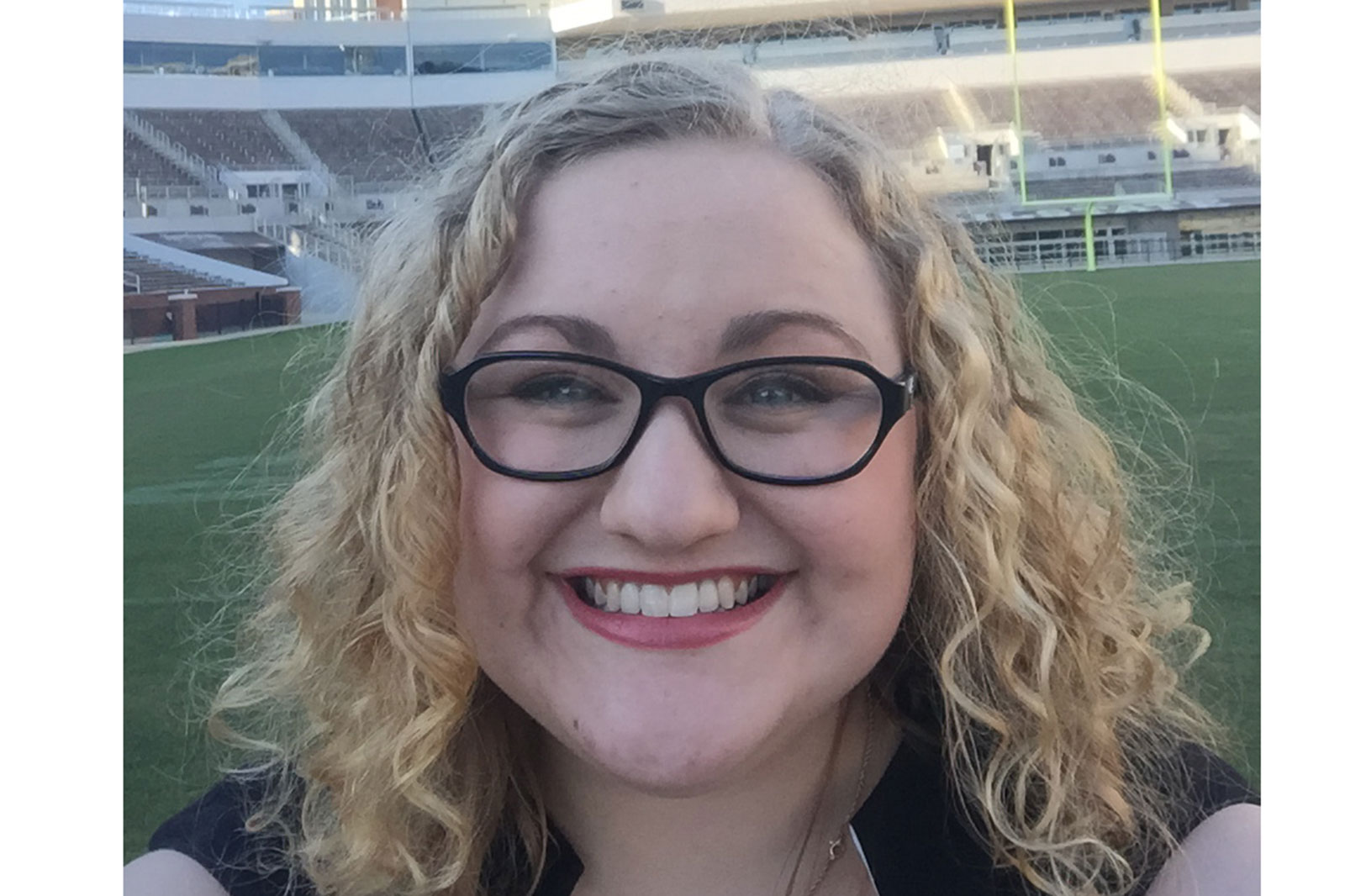 Beth Baugh
Human Sciences major Beth Baugh enjoys all the opportunities the major offers. "There are so many clubs and volunteer opportunities open to students. It gives everyone a chance to find where they feel most at home," Beth said. She is most excited to apply to occupational therapy school after graduation. "The major covers such a broad spectrum of topics and fields. It gave me the space to figure out what I really wanted to do with my life." She was previously in a major that wasn't a fit. When she shifted to human sciences, she began enjoying classes. She also got involved with various organizations. For prospective students, Beth says that there is a sense of being at home at MSU. "I would recommend MSU to anyone considering a career in the field of Human Sciences," Beth said.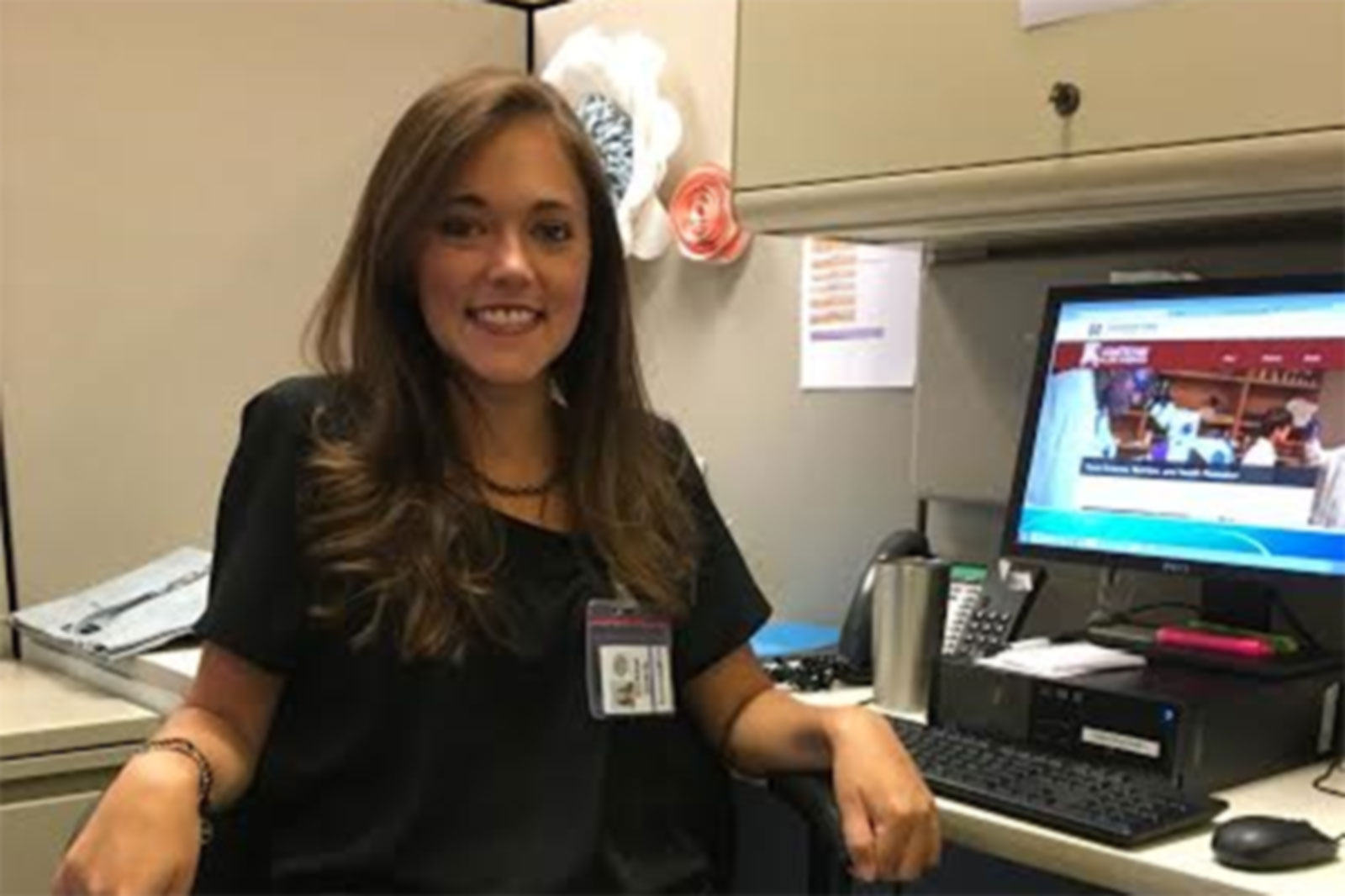 Gracie Jackson
Gracie Jackson is working this summer at AmericasMart in Atlanta, GA. The Fashion Design and Merchandising major has always been interested in fashion. It has been a source of inspiration and self-expression. She prefers the business side of the industry. That's why she is also majoring in business administration. She has enjoyed seeing how the different departments go into planning markets. "The final outcome seems so complex but the responsibilities are broken down to make it all possible," Gracie said. She credits teamwork and meeting deadlines as the skills learned at Mississippi State. She said these skills have been the most valuable in her internship. She has learned to be true to herself and her opinions during this time. Gracie has enjoyed interning for AmericasMart. "This is my first time moving to a big city on my own and experiencing a 9 am-5 pm job in a corporate workplace. It is fantastic," she said.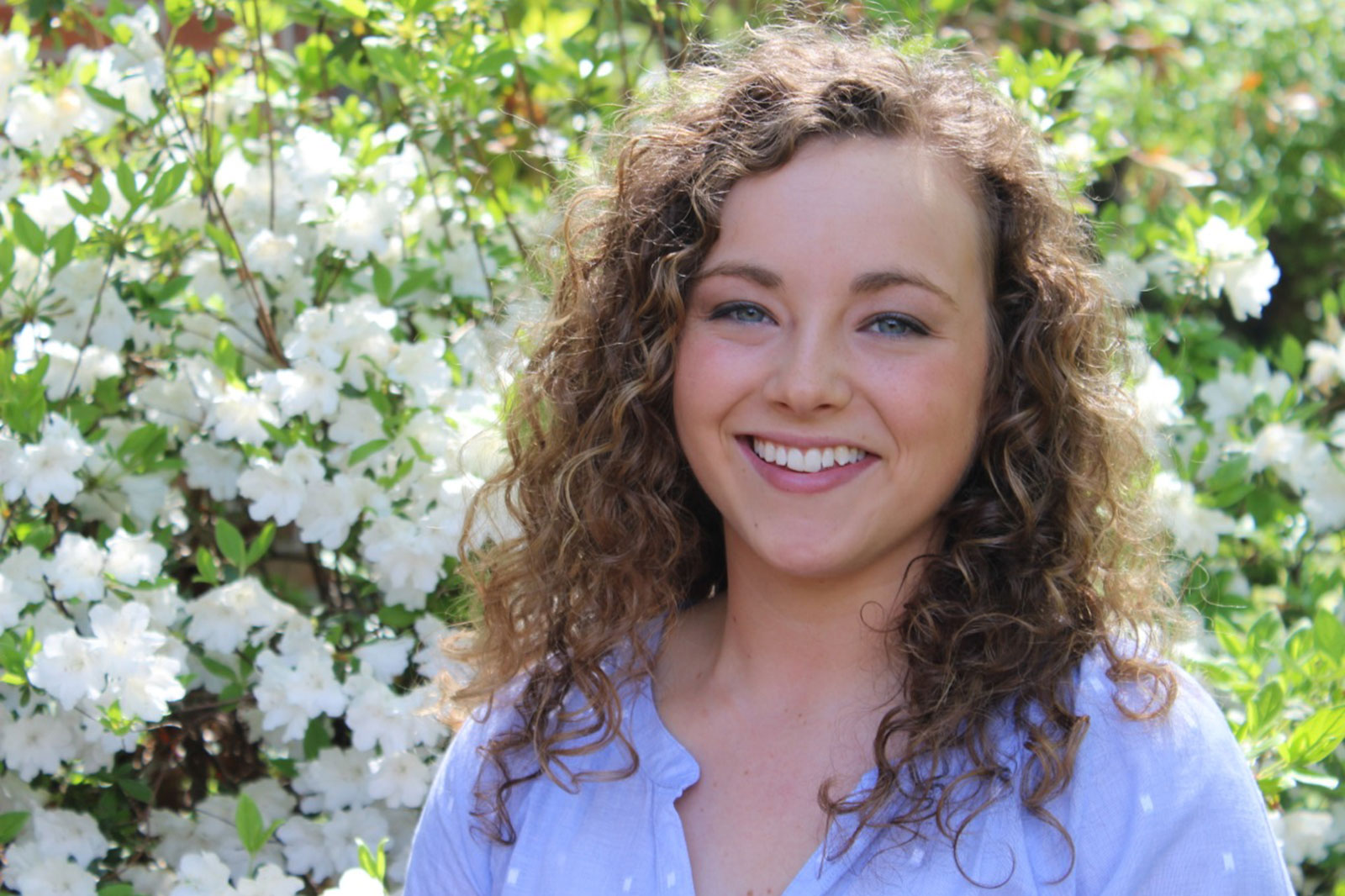 Suzanne Schultz
Suzanne Schultz chose agricultural leadership as a concentration in agricultural information systems in the School of Human Sciences. She is an ambassador for the College of Agriculture and Life Sciences. "I grew up around agriculture but I didn't find my passion until I joined FFA in high school. I now see a vision of helping younger children develop a passion for agriculture sooner than I did. I want to show kids that agriculture is something that you can make your own. Whatever you see possible in this industry is something you can make happen," she said. Her favorite aspect of the major is the people. "Both faculty and my peers make every day at MSU an experience I will cherish through the years." She encourages anyone who wants to pursue a career in agriculture to explore the major. "Agricultural information systems as a major is so diverse. I hope new students will see the incredible opportunities this major affords."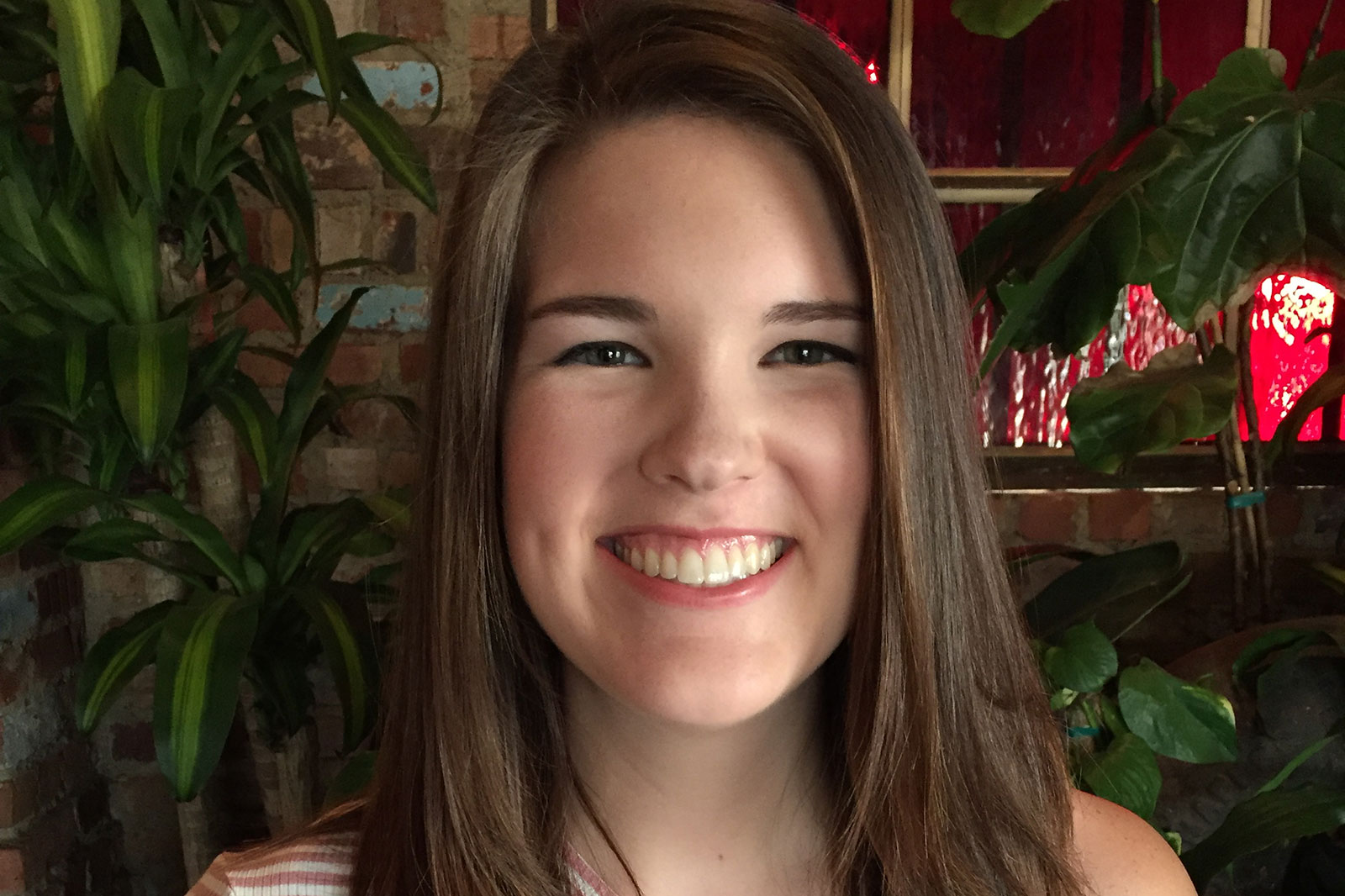 Emily Hatcher
Emily Hatcher is a human development and family sciences major from Madison, Alabama and anticipates graduating in May 2019. Emily says her favorite thing about home is seeing those familiar faces that she loves so much. She always looks forward to catching up with her best friend and grabbing a scoop of Oreo dough ice cream at Handles. Emily loves Mississippi State because everyone here is so friendly and makes it so easy to get involved and feel welcome. She says her favorite thing about the College of Agriculture and Life Sciences is how each major is connected. "Most people would never think agriculture has anything to do with human development or fashion merchandising but they all have a lot in common. It's really neat being able to watch everything flow together," she says. In Emily's free time, you can find her being a social and super involved, hanging out with friends at the Sanderson Center or at a MSU sporting event. After graduation, she hopes to get a job within a hospital working in the child life department or working with foster children in an area where she can mentor them. An interesting fact about Emily is her dream is to have a singing part in a Broadway musical.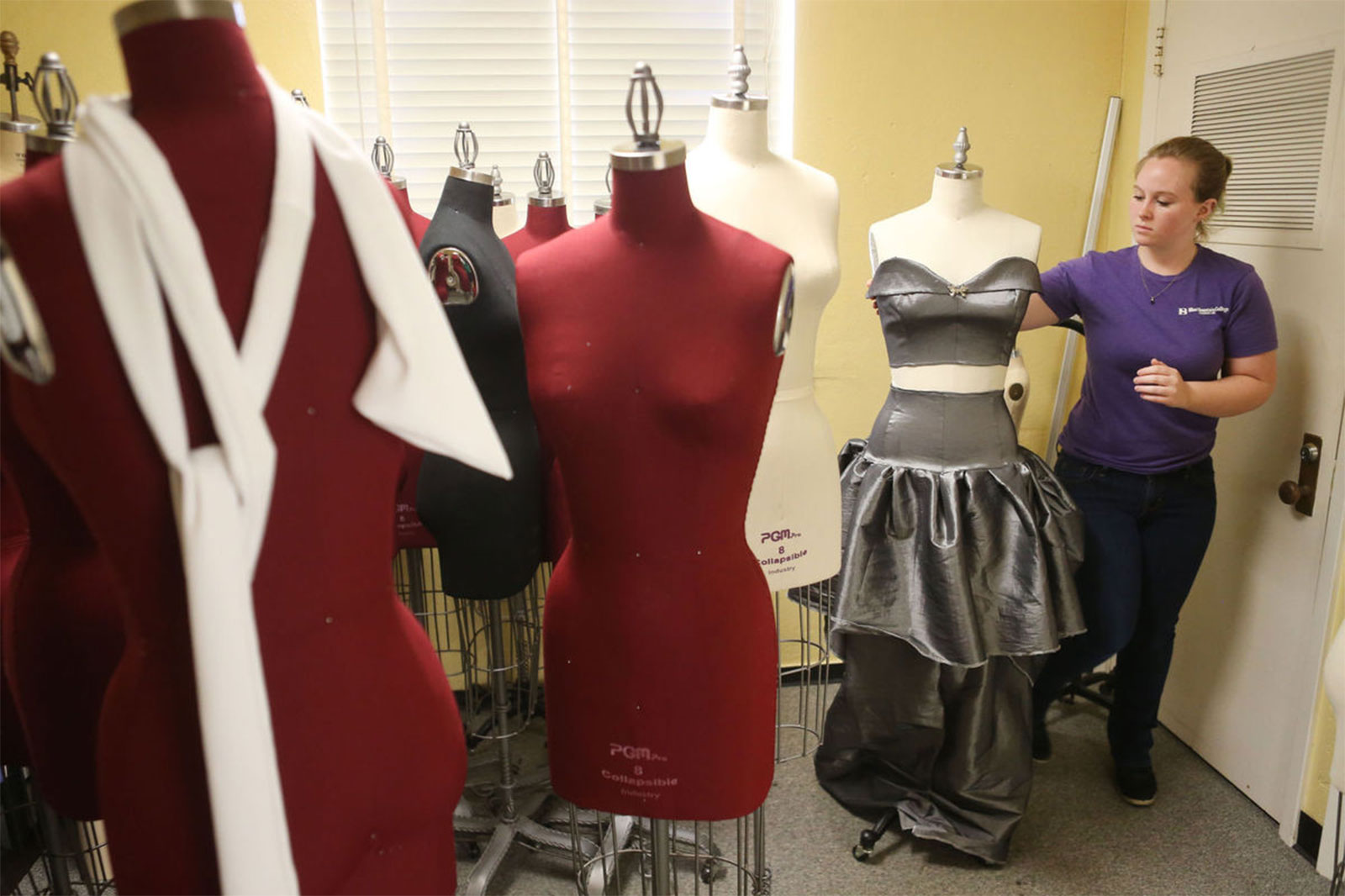 Mikayla James
As a child, Mikayla James fell in love with clothes. "This is pretty nerdy, but I used to watch 'The Lord of the Rings,'" the 20-year-old Meridian resident said. "I would watch the special features about how they made the costumes. I was always fascinated by the process." She made her first dress at age 7, and fashion remained both pastime and passion over the years. Luckily for James, her sister was looking out for her. "She was at community college and heard about the program at Mississippi State," she said. "She told me about it." (Adam Robinson, Daily Journal).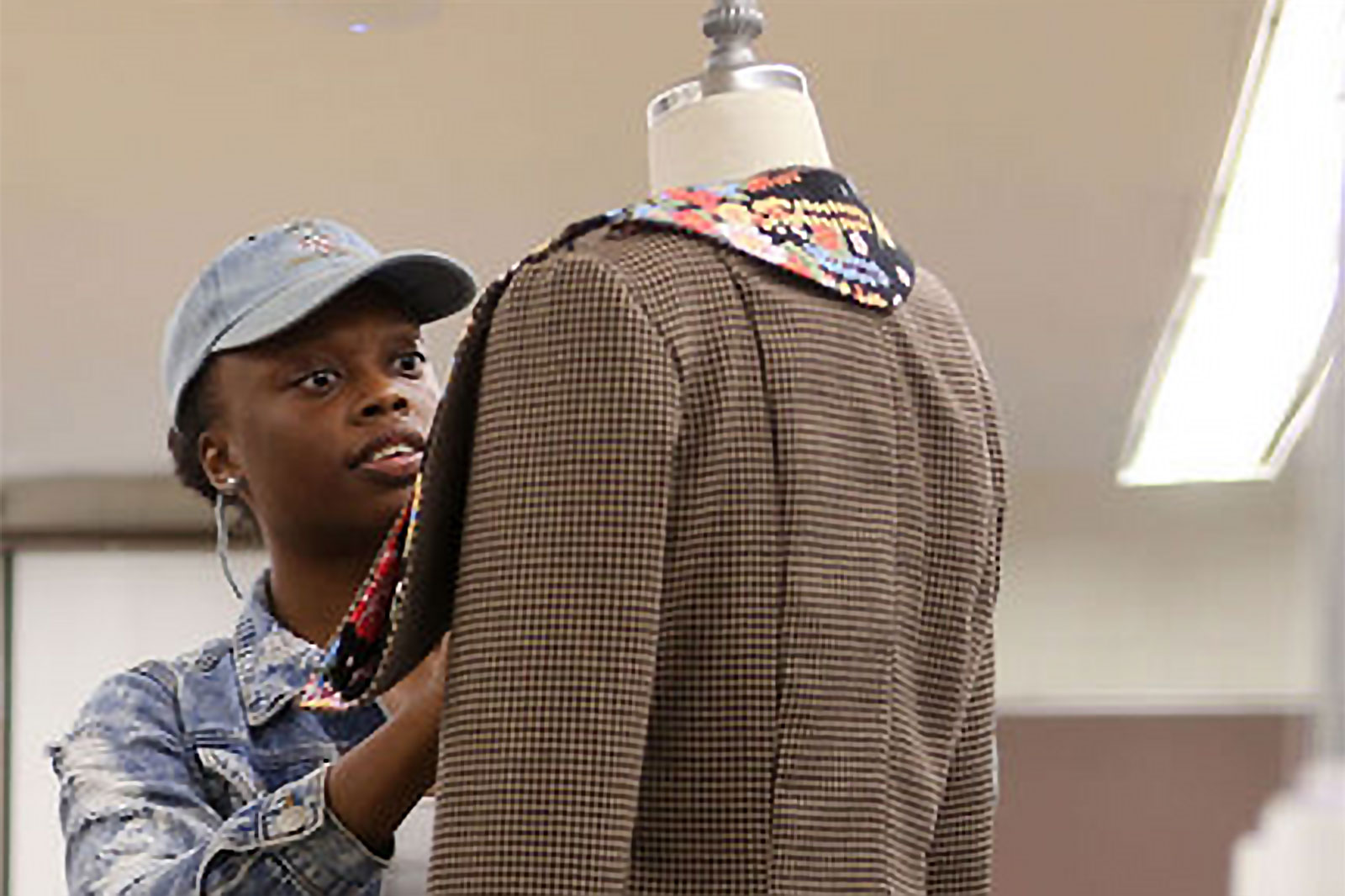 Alicia Lemons
Cleveland resident Alicia Lemons, 22, took one of her first steps toward a career in fashion in the fifth or sixth grade, when she signed up for sewing classes with 4-H at her local MSU Extension Service office. Lemons enrolled in community college and planned to study business until she heard about MSU's program. She transferred and found where she belonged. "I love to do this. I can express myself. I love creating things," Lemons said at the school's sewing lab. "I can be here for hours and hours just doing this and enjoy it." (Adam Robinson, Daily Journal)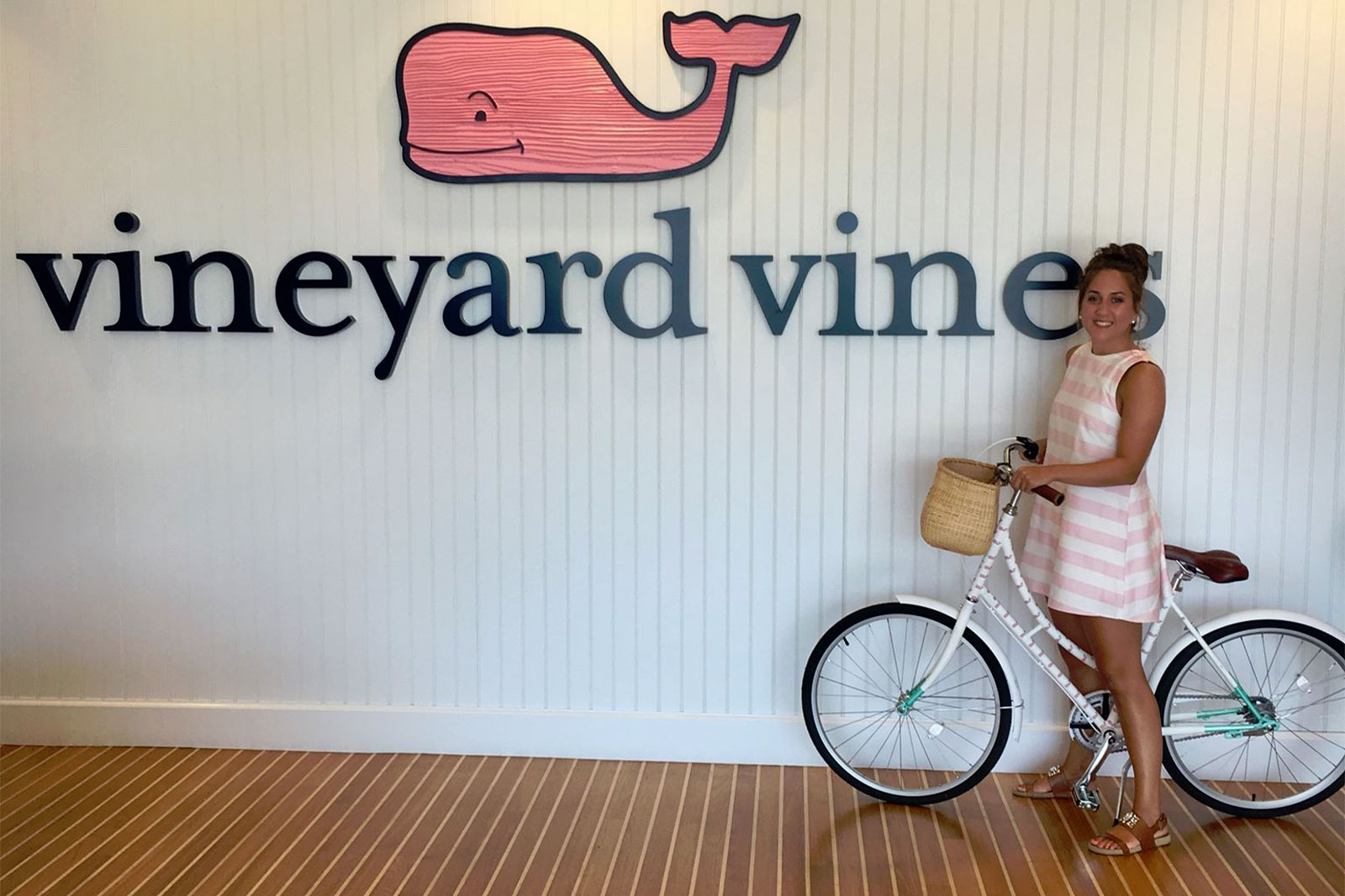 Gabby Martinez
Fashion Design and Merchandising student, Gabby Martinez, spends the summer as a technical design intern for Vineyard Vines in Stamford, CT.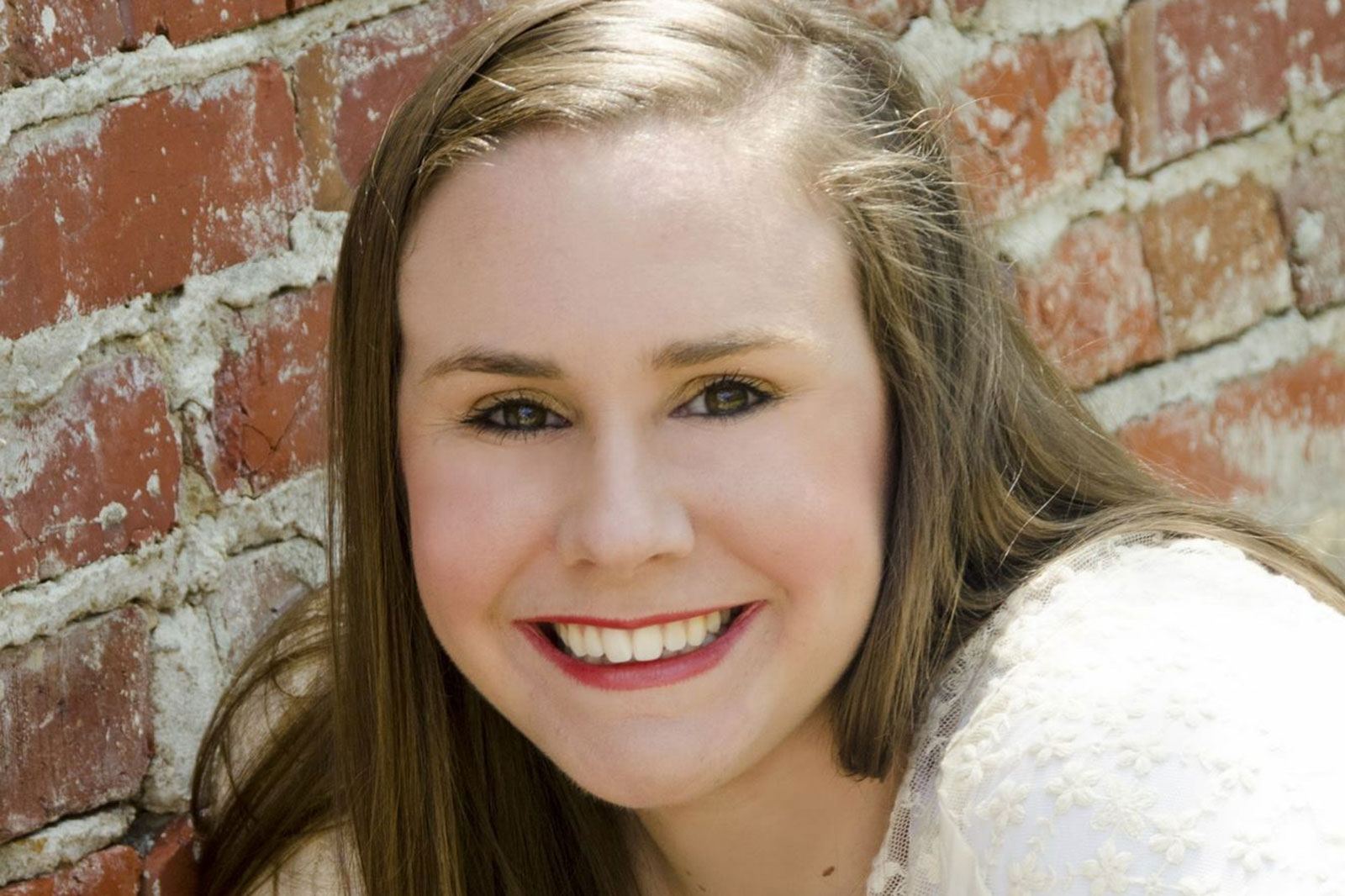 Janiece Pigg
Janiece Pigg began her journey in Animal and Dairy Sciences because she grew up around dairy cattle. She changed her major to Agricultural Education, Leadership and Communications to help her develop the skills needed to teach consumers about how food gets from farm to table. Janiece is excited about the future. She tells potential students to be prepared for the hardest, yet most fun and rewarding ride of their lives.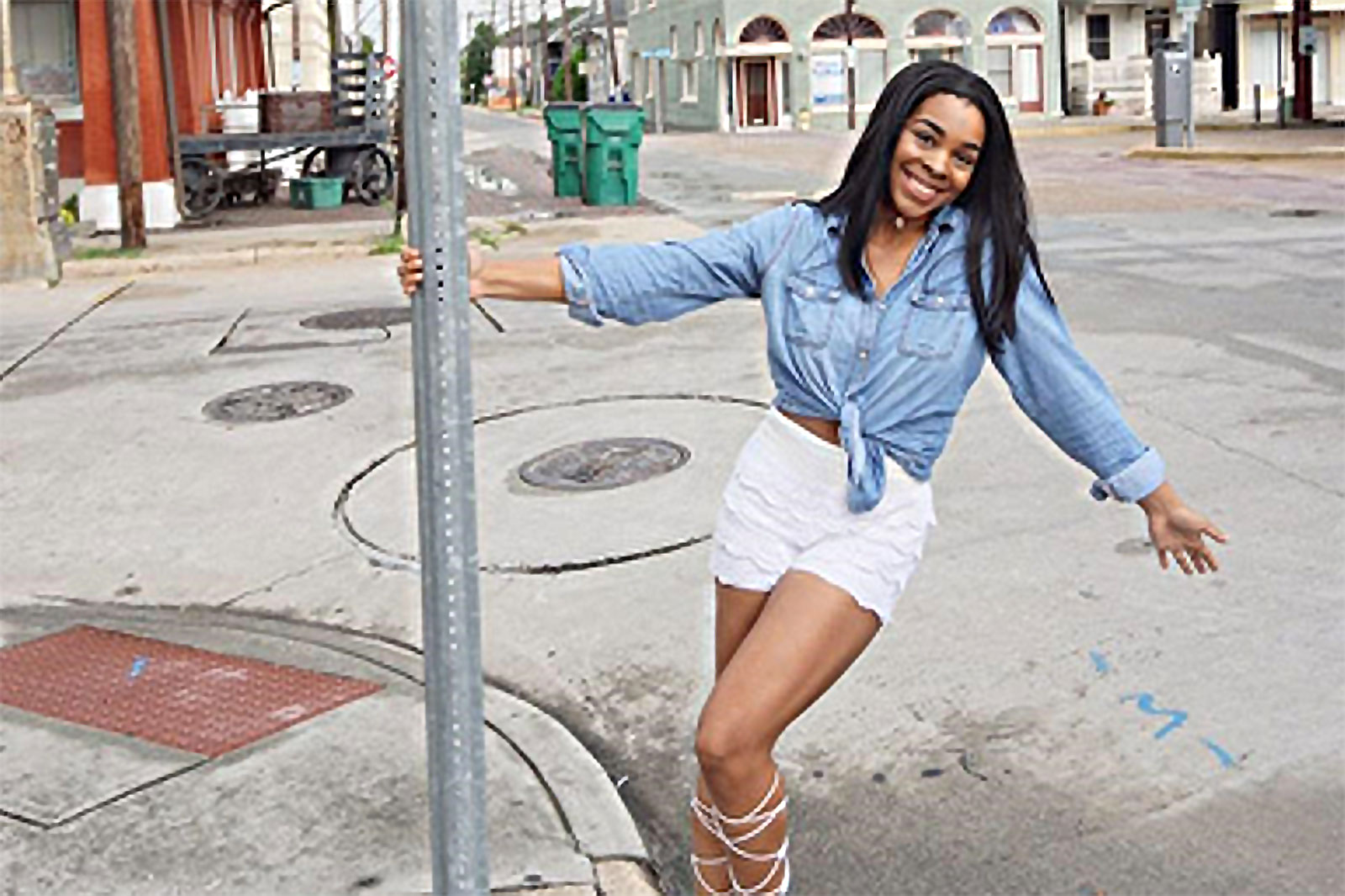 Taylor Bocage
Taylor Bocage is a fashion merchandising major from New Orleans, Louisiana and anticipates graduating in May 2019. The sounds of jazz, a strong sense of community, and getting together to celebrate any occasion are a few reasons Taylor is proud to call the 'Big Easy' home. Taylor's favorite cuisine is her dad's homemade gumbo she swears is the best anyone will ever have. Taylor says while she could go on and on about the College of Agriculture and Life Sciences, two things she loves most are the college's diversity and endlessly friendly atmosphere. Taylor has a passion for fashion and says her favorite designer is Chanel because of the brand's long history and timeless class. After graduation she hopes to move to NYC and work with an established local brand as a fashion buyer. A fun fact about Taylor is when she's at MSU away from her father's famous gumbo, a close second as her culinary go-to is actually Taco Bell.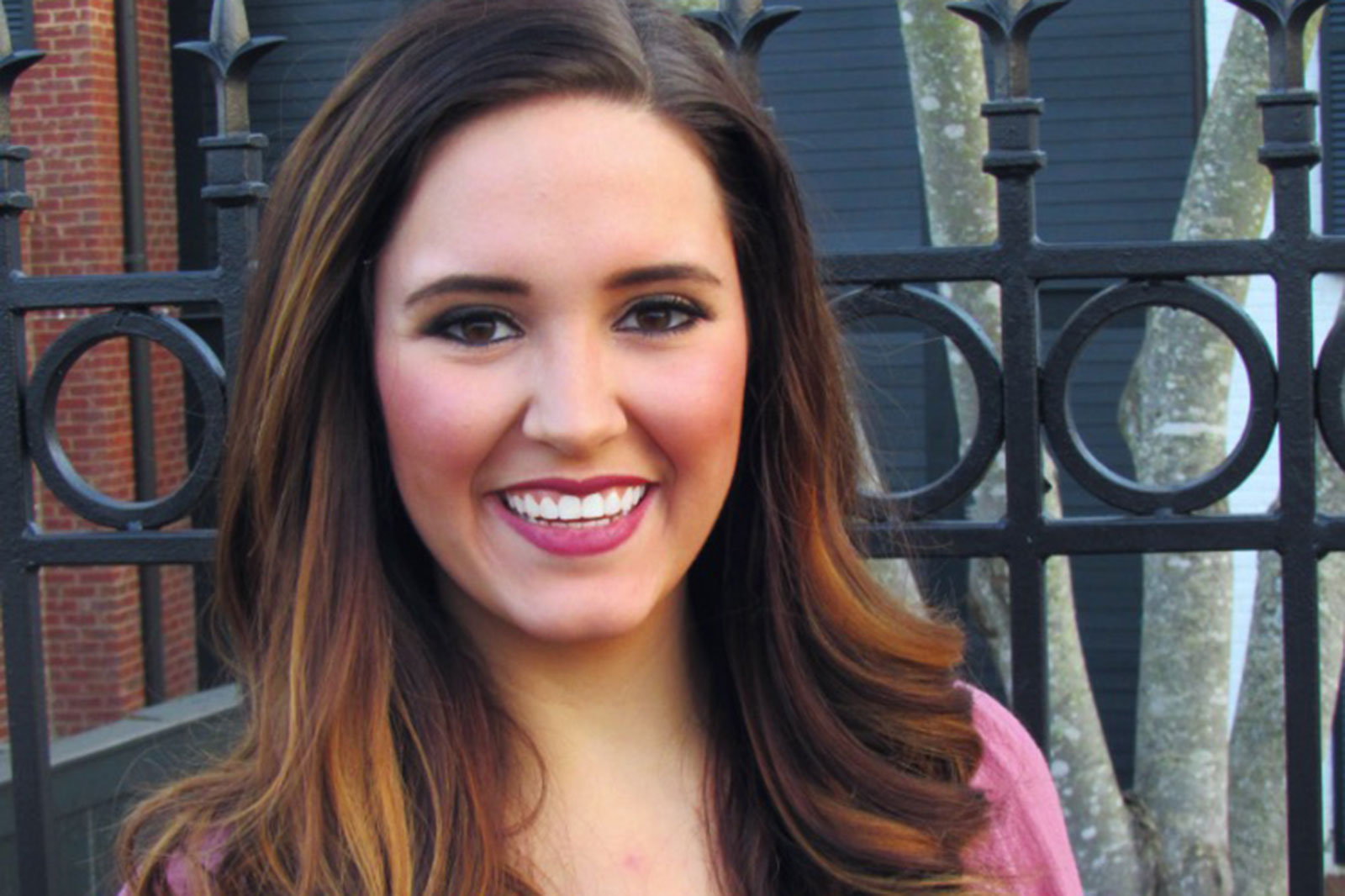 Julie King
Julie King is a human development and family science major from Olive Branch, Mississippi. She anticipates graduating in May 2018. Julie says her favorite thing about home is her family because family comes first in her life, so anything she does at home is 10 times better because they are there with her. We asked Julie what her favorite thing about Mississippi State is and she said the opportunity it gives each and every student no matter your area of study, your economic status, or your personality. "Mississippi State has a special place for everyone." In Julie's free time you can find her recreating crafts found on Pinterest. After graduation, she plans on attending nursing school to obtain her BSN. Some exciting news about Julie is she is engaged to a CALS alumnus and they plan on tying the knot December 22, 2018.
Want to know more?
Contact: