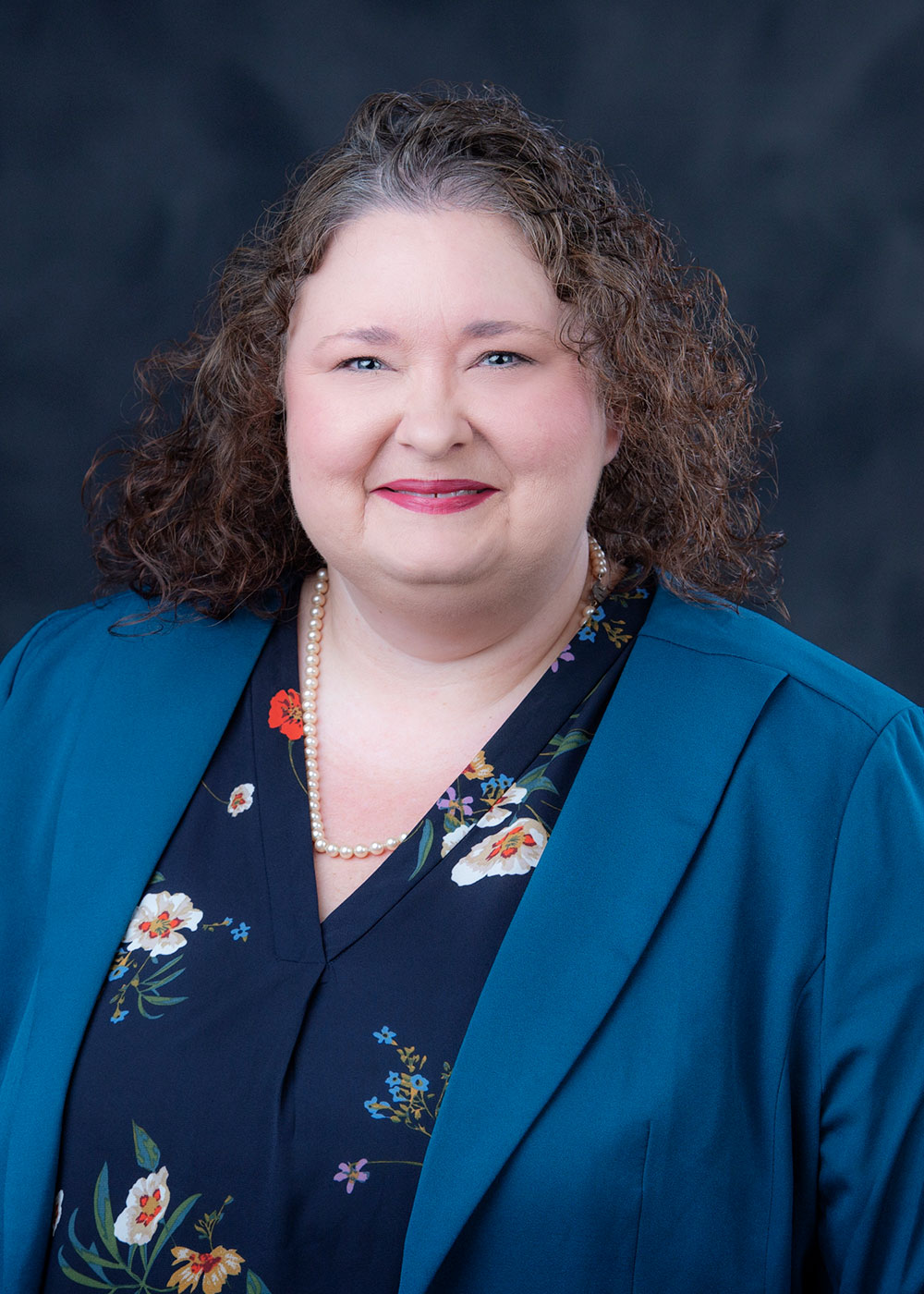 Lori Elmore-Staton
Associate Professor
HDFS Graduate Coordinator
Human Development and Family Science
Mailing Address:
P.O. Box 9745
Mississippi State, MS 39762
Publications
Saini, E. K., B. T. Gillis, L. D. Elmore-Staton, J. A. Buckhalt, M. M. El-Sheikh. 2021. Longitudinal relations between sleep and cognitive functioning in children: Self-esteem as a moderator. Journal of Sleep Research 30(3):e13209. Download
Elmore-Staton, L. D., A. C. Stokes. 2020. How to talk about death with children and adolescents. Mississippi State University Extension Service Publication 3037. Download
Grubbs, E., A. Hayes, T. Deberry, L. D. Elmore-Staton. 2020. Tips for parents: How to effectively use positive discipline strategies. Mississippi State University Extension Service Publication P3512. Download
Grubbs, E., L. D. Elmore-Staton. 2020. Tips for parents: Helping children bounce back from "failure." Mississippi State University Extension Service Publication P3526. Download
Ryuh, Y. J., C. C. J. Chen, Z. Pan, D. L. Gadke, L. D. Elmore-Staton, C. -Y. Pan, A. Cosgriff. 2019. Promoting physical activity through exergaming in young adults with intellectual disabilities: A pilot study. International Journal of Developmental Disabilities. Download
DelPrince, J. M., L. D. Elmore-Staton 2018. Floral design coloring book. Mississippi State University Extension Service Publication 3240. Download
Elmore-Staton, L. D. 2017. Sleep: As important as diet and exercise. Mississippi State University Extension Service Publication 3008. Download
Philbrook, L., J. B. Hinnant, L. D. Elmore-Staton, J. A. Buckhalt, M. El-Sheikh. 2017. Sleep and cognitive functioning in childhood: Ethnicity, socioeconomic status, and sex as moderators. Developmental Psychology 53(7):1276-1285. Download
Stanton, L., A. Stokes. 2020. How to talk about death with children and adolescents. Mississippi State University Extension Service Publication 3037. Download
Thorne, E., L. D. Elmore-Staton. 2016. Associations between the sleep of children with ADHD and their mothers'. Journal of the Mississippi Academy of Sciences 61(1).
Vaughn, B. E., L. D. Elmore-Staton, N. Shin, M. El-Sheikh. 2015. Sleep as a support for social competence, peer relations, and cognitive functioning in preschool children. Behavioral Sleep Medicine 13(2):92-106. Download
Staton, L., J. Parker, G. Bean. 2014. The 2014 SECA exemplary outdoor classroom: Creating a nature inspired outdoor learning environment on a shoestring budget. Dimensions of Early Childhood 42:30-35.
El-Sheikh, M., C.P. Bagley, M.K. Keiley, L. Elmore-Staton, E. Chen, and J.A. Buckhalt. 2012. Economic adversity and children's sleep problems: Multiple Indicators and moderation of effects. Health Education Journal. Download
Elmore-Staton, L., M. El-Sheikh, B. Vaughn, and D.D. Arsiwalla. 2012. Preschoolers' daytime respiratory sinus arrhythmia and nighttime sleep. Physiology & Behavior 107(3): 414-417. Download